Working in the Next Normal
Back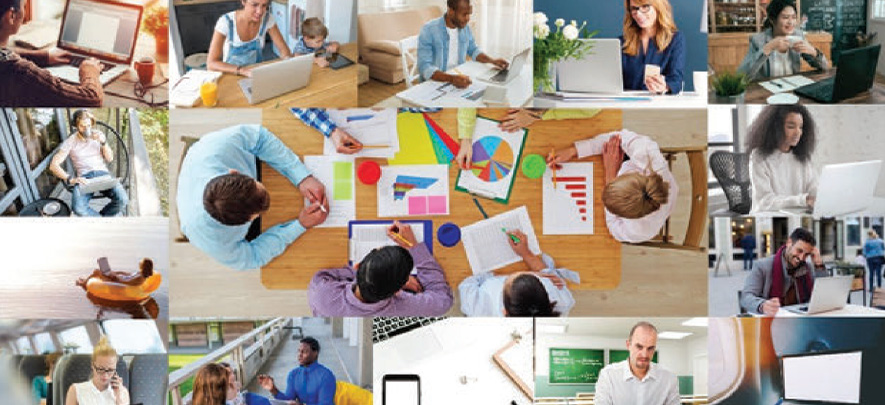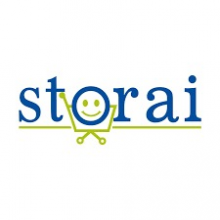 24 May 2021, 16:14 — 12 min read
After months of uncertainties, we are trying to get back to business-as-usual with a difference. Employees working in stores, distribution centres and last-mile delivery are on ground zero, whereas the buyers, merchandisers and employees in support services are working mostly out of their homes. This is unusual for the whole retail industry, which like several other traditional industries, is learning to make peace with the concept of working from home. While many believe that a hybrid model is a forced choice and not sustainable in the long term, some leaders look forward to experimenting and optimizing the model as a proof of concept. However, the current focus is to ensure the model works so that every employee remains productively engaged.


Macro-economic factors
Before we move into discussing Performance Management and engagement strategies for a hybrid retail workforce, it is pertinent to touch upon the current situation. Post a dip of GDP by 23.9% in Q1, macro-economic indicators e.g. consumption expenditure, GST collection, export and imports, consumption of petroleum products, Purchasing Manager's Index (PMI) etc. have been steadily improving. Optimism has been building up as hopes for mass vaccination appears to be a near-term possibility now. As retail sales have also been recovering, the idea of making the hybrid model efficacious is slowly gaining currency for certain upsides, which we will discuss subsequently.
The retail industry, like several other traditional industries, is learning to make peace with the concept of working from home. While many believe that a hybrid model is a forced choice and not sustainable in the long term, some leaders look forward to experimenting and optimising the model.
Retail reaction
It is also a fact that there are different types of retail ranging from value to luxury and from food to jewellery. How each type of retail has responded to the challenges in the initial months of lockdown, will have a far-reaching impact on the future of the retail industry. There have been two discernible phenomena:


Whereas grocery and pharmaceutical businesses mostly remained insular, retailers in apparel, footwear and jewellery are slowly experiencing a U shaped recovery. At the other end of the spectrum, by riding on the crest of 'work from home' and 'school from home', there has been a surge in demand for laptops, mobile and connectivity devices. This has helped retailers of electronics to make a V-shaped recovery. The disparate consumer behaviour patterns are likely to influence different types of retailers differently. So the tradeoffs between expansion and cost rationalization will vary among retailers.


With the increase in online sales, many brick-and-mortar retailers have moved to building or strengthening an omnichannel ecosystem, which required them to augment their last-mile supply chain capability. Not only are these changes leading to the creation of a new business line but they are also necessitating structural adjustments and hiring of new skills. To give our example, as a response to the market realities, a digital commerce platform was created by the Food and Grocery Format of Reliance Retail and the B2C business launched in May 2020 in more than 200 cities of India.

Both these developments will have a bearing on the strategy, structure, processes and people management of a retail business. Accordingly, performance priorities and engagement approaches may vary among different retail businesses.


Hybrid working pros
To make a hybrid model work, retailers need to enable employees to this end. This would need a mindset change: a few employees may be required to come to a physical workplace every day, some may have a blend of both on-site and remote working and yet there may be many working remotely on a perennial basis. This might lead to the releasing of large office spaces, thus saving rent.


There are other benefits to a hybrid working model, including access to a broader range of talent (including overseas expertise) and greater flexibility leading to higher employee satisfaction. While taking the advantages of these gains, it is important to ensure that employee and team productivity is maintained and improved.


What's required
The following will help engage employees optimally to derive maximum productivity during the 'next normal':


Employers need to ensure all tools, connectivity and 24X7 access to IT support to enable employees to work individually or with teams from remote locations.
Every role needs to be understood for its optimal productivity—whether it provides maximum value 'on-site' or remotely or in a blended model. To give an example, a Store Manager is a frontline role and hence would need work from the store whereas it could be a blended arrangement for the Cluster Manager, who oversees a group of stores in a certain geography. In a New Store Opening (NSO) team, the design engineers may need to work from an office (on-site) whereas the location identification team members may work from both homes as well as from field locations.
Since there will be a wider acceptance of work from home, participation of women employees in the workforce will increase with the obvious benefits to the organizations. So organisations need to have a relook at their gender ratio.
With three different models of work existing in future, organisations will need to work around employment contracts, compensation designs and policies on leaves etc. We may imagine that there might be amendments in the statutory maternity benefits provisions guaranteeing a different set of leave benefits to women working from home and those working on-site.
Depending on the criticality and the extent of availability of a role needed for an organisation, organisations will need to work out the optimum mix of core, project-based contractual workforce, gigs and freelancers.
A 'results-only' approach of the employers will significantly help. Clear identification of KPIs for outcomes, deadline orientation, a bias for action etc. will be pre-requisites. In a 'results only' environment, the employers must demonstrate trust in the capability of the managers to engage their teams productively.
As a corollary to the previous point, goal setting will become more real-time. During 2020, the annual goals set before the onset of Covid-19 have become irrelevant. This is because every month threw up a different set of challenges and opportunities. Even in the 'next normal', it is likely that goal setting will shift from annual to quarterly cycles. Thus, productivity expectations will be more realistic and hence may result in higher employee engagement.
In pre-COVID-19 days, the size of a meeting was often constrained by the size of a room. With the usage of online tools like JioMeet or MS Teams, leaders can communicate more often with a large employee base cutting across formats, organisational hierarchies and geographies. They can reinforce the organisation's cultural values, ethos goals and priorities. As we know, the workplace and the patterns of behaviour therein constitute the 'façade' of organizational culture, as Edgar Schein calls it. In a hybrid model of working, the CEOs and leaders will need to provide an alternative façade through frequent communications. They will need to be more visible to the employees in distributed and remote locations. As the divide between the corporate office and geographies blurs, regular reinforcement of Vision, Mission and Values will assume even more importance.
Training through Virtual instructor-led training (VILT) methodology has significantly increased the batch size. For training to become more effective, trainers will need to be more interactive. The contents will now need to be discussed more than displayed. With reduced attention span on VILT, micro-learning through small video-bites, infographics, animations etc. will become the most effective ways of training. The Store Manager's role as a coach to the frontline associates will be crucial who will have to teach them to apply concepts in practice rather than simply memorise them.
Assessment and Development Centres (ADC) are widely used by retail companies for selecting employees for the next level on the career ladder. In the 'next normal' conduct of ADC remotely would call for a rethink on the choice and design of tools for its efficacy.
The power of technology will need to be harnessed to take employee involvement to a higher level. Leaders and HR will need to reach out to employees across levels and locations for various employee connect programmes. In Reliance Retail, till the last year, all the talent shows were confined to a store or a location. However, 'Retail Sitara' which used to be a talent show event for the head office employees until the last year, got expanded to cover more than 1 lakh employees of Reliance Retail across geographies. Several similar technology-aided events gave a fillip to the 'oneness' of the organisation.
There will be increased usage of apps for Attendance, Leave as well as all other employee lifecycle processes for ease and convenience.
In future, businesses will witness more uncertainties due to globalization, technology change, ecological compulsions etc. The retail industry will need a flexible workforce design which will address its constant flux. As mentioned already, there will be an increase in freelancers, gigs, seasonal workforce etc. The labour codes, introduced recently by the Government of India will facilitate the desired flexibility. However, managers will need to be equipped with the capabilities to manage the diverse workforce for productivity as well as to ensure compliance.


To conclude, every adversity comes with concomitant opportunities. The contextual realities dictated by Covid-19 have probably fast-forwarded us into the future of working, demolishing several age-old paradigms on the way.


As retailers, we should, however relentlessly ensure a safe work environment and practices for our employees and customers till our entire population is protected from the infection.
Also read: The road ahead for retail businesses
To explore business opportunities, link with us by clicking on the 'Invite' button on our eBiz Card.


Article source: STOrai Magazine. Written by Lalit Kar. He is the Head HR of the Electronics retailing of Reliance Retail Ltd., which includes Reliance Digital, My Jio Stores and resQ. His experience of over 31 years spans over Talent Management and Development, Organizational Development and Industrial Relations.
Disclaimer: The views and opinions expressed in this article are those of the author and do not necessarily reflect the views, official policy or position of GlobalLinker.
Most read this week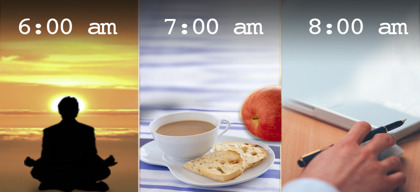 7 Ways Successful People Start their Day
Leadership & Management 11 Aug 2014, 11:27