Prathap Kumar Koomkattil, Founder, La Global
Back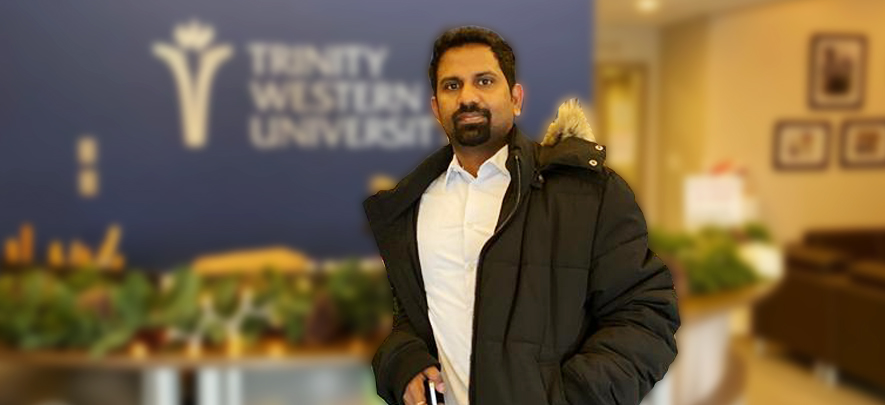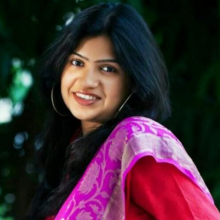 10 Feb 2020, 10:18 — 5 min read
Enterprise: La Global
Founder: Prathap Kumar Koomkattil
Industry: Education
Year it was founded: 2015
Location: Hyderabad, Telangana


'An investment in knowledge pays the best interest.' With this belief, Prathap Kumar Koomkattil established La Global to helps students realise their dream of pursuing higher education in renowned universities abroad. Since its inception, Prathap has helped more than 1000 aspirants to get placed at leading universities in the United States, Canada, Australia, New Zealand, United Kingdom, Portugal, Ireland, Germany and Singapore.


In conversation with GlobalLinker (GL), Prathap shares his business journey.


GL: Tell us about your business. What motivated and excited you to start it?


Prathap: My business is about promoting higher education and making it accessible to every individual who has a post-secondary education and who dreams of getting higher education from renowned educational institutions worldwide. I believe that a sound education is precious beyond measure. It is rightly said that, "Education is a companion which no future can depress, no crime can destroy, no enemy can alienate it and no nepotism can enslave."


We are celebrating our journey of being a part of global community of learners and supporting our mission in giving everyone in the world access to high quality education and knowledge acquisition. At present, we have four offices in south India and three abroad. Recently we were awarded the India 5000 Best MSME Award for quality and excellence in the realm of customer satisfaction.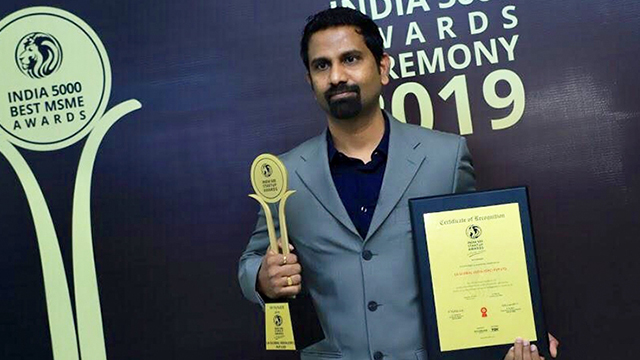 GL: What is the major challenge you face in your sector?
Prathap: The major challenge is to tackle several unauthorised education agents. Becoming an education agent is a rigorous process and all agents need to secure any of following certifications:
British Council Trained Agent (BCTA)
Canada Course Graduate (CCG)
China ICEF Trained agent (CITAC)
Irish Course Graduate (ICG)
ICEF Trained agent (ITAC)
QEAC 6USCG


Also read: Dr Aperna Volluru Rao, Founder, Ritzy Schools Pvt Ltd
GL: How has GlobalLinker helped your business?


Prathap: GlobalLinker is a great platform to connect with other business owners. For instance, I was able to connect with another education agent named Mr Rajan Puri who owns Fundamentals Education.


I was also a participant at TradeConnect 2019 in Singapore, a cross border global learning and networking event organised by GlobalLinker and it was a most enriching experience, learning and interacting with industry experts and fellow entrepreneurs from ASEAN countries.
GL: Name three things that are instrumental to your success?


Prathap: I believe there is no substitute for hard work, dedication and perseverance. This is also my advice for every new entrepreneur.


GL: What is the next big thing on your business agenda?


Prathap: We will soon be opening more offices in India and abroad.

GL: We would love to know the person behind the entrepreneur.


Every day you wake up at – 5:00 a.m.
The first thing you do when you wake up – I recite the shloka 'Karagrevasatelakshmi. Kara-madhyesarasvati. Karamooletugovindaprabhatekaradarshanam'. This means: We pray to Lakshmi for money. We pray to Saraswati for knowledge. We pray to Gauri or Govinda for health. All three are needed for a healthy life.
Three things you do to unwind - Swimming, long walk or long drive
When you face a big challenge, you – Head up and face it
The best piece of advice you've ever been given - Just work hard
The one book everyone should read - One Hundred Years of Solitude by Gabriel García Marquez


Also read: Sripal Jain, Poonam Jain, Founders, Simandhar Education LLP


Network with Prathap Kumar Koomkattil by clicking on the 'Connect' button on his profile.


Disclaimer: This article is based solely on the inputs shared by the featured member. GlobalLinker does not necessarily endorse the views, opinions & facts stated by the member.