GST Rates 2022 – List of Latest Goods and Service Tax Rates Slabs
Back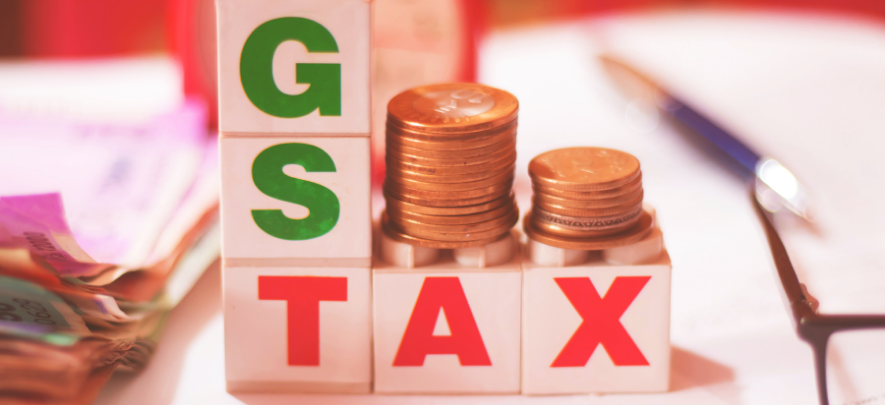 13 May 2022, 11:23 — 6 min read
In India, the GST (Goods & Services Tax) rates for different goods and services are broken down into four different groups: 5% GST, 12 % GST, 18% GST, and 28% GST. GST rate changes hit businesses and trade groups. Everyone, from businesses to customers, looks at how they're doing because of this change. In this article, we explain what the GST rate is and how it has changed over time.
What is GST?
Goods and services that are sold under each of the three tax laws are taxed at that percentage rate of their value. GST full form in lateral terms, constitutes the Goods and Service tax. This is called the "GST rate." A business that is registered with the GST law must charge GST on the value of the goods or services it sells. Invoices must show the amount of the tax. If you buy something from one state to another, the tax rate in both CGST and SGST is about the same. When it comes to interstate transactions, the GST rate for IGST is about the sum of the CGST and SGST rates.
Who is the GST Council?
The implementation of GST in India is handled by the GST council of India. GST council is a group of people who work together to make sure that the goods and service tax is properly implemented in the country. They make decisions about tax rates and how the tax will be implemented. The GST council combines suggestions and rules into one form and then sends notifications and circulars to its departments and the finance ministry to make changes.
What are GST Slabs?
GST slabs are nothing but the tax bracket based on which your GST is determined. The GST rates are set at 5%, 12%, 18%, and 28%. This is the tax structure for common-use goods:
Goods & Services
Products
Tax Rates

Milk
Egg
Curd
Lassi
Unpacked foodgrains and paneer

0%

Sugar
Package Paneer
Coffee Beans
Domestic LPG
Skimmed Milk
Cashew Nuts

5%

Butter
Ghee
Processed Food
Almonds
Mobile

12%

Hair Oil
Capital Goods
Toothpaste
Pasta
Computers

18%

Small cars
Consumer Durables (AC & Fridge)
Luxury and Sin Items

28%
How Does GST Increase and Decrease?
Long-term, it is thought that GST will not just cut taxes but also set minimum tax rates. There are only two or three tax rates in countries where the Goods and Service Tax has helped to change the economy. One is the "mean" rate, and there are lower tax rates for essential goods and higher tax rates for more luxurious goods.
In India, there are now five different types of slabs, each with a different rate. There is an integrated rate, a central rate, and a state rate, which all have their own set of rules. A tax called cess is also charged. The government doesn't want to risk losing money by lowering the rates.
Taxes are going to play a very vital role in shaping the economy and hence, structuring of tax slabs and changes in the GST rates over and over is not going to help in curbing inflation. Thus pointing out that these tax structures are here to stay for a longer duration of time.
It is very likely that the government will make more money from taxes because it will be able to reach more people. The government's fiscal deficit is also likely to stay in check. Exports would also rise, and FDI (Foreign Direct Investment) would also rise. With the most important tax reform in the history of the country, business leaders think that the country will be able to do more business.
GST Rates Slashed on Covid 19 Essentials
COVID-related medicines, oxygen concentrators, and testing kits were all cut by the Goods and Services Tax (GST) Council, but vaccines were not. The rate for vaccines was kept at 5%.
Electric furnaces used in crematoriums, temperature-checking instruments, and ambulances were all taxed at the same level as suggested by a group of ministers called the Group of Ministers (GoM).
Revision of GST Rates Announced in 45th GST Council Meeting
When the 45th GST Council meeting took place on 17 September 2021, it was called the 45th meeting. People in some groups had their tax rates changed. GST rates changed on 1 October 2021. Some of the changes that were made have been reflected in the table below.
| | | |
| --- | --- | --- |
| Category | New Rate | Old Rate |
| Railway goods, locomotives, and parts under Chapter 86 | 18% | 12% |
| Pens | 18% | 12% |
| Metal concentrates and ores | 18% | 5% |
| Renewable Energy Devices | 12% | 5% |
Conclusion
On top of everything else, the government should work to help the people who aren't as well-off, like small-scale manufacturers and traders. How to lower the total cost of compliance must be found. Changes may be made for the good of everyone. GST in India will be good and simple only when the whole country works together to make it work.
Also read: How to register for GST online?

To explore business opportunities, link with us by clicking on the 'Connect' button on our eBiz Card.


Image source: Canva


Disclaimer: The views and opinions expressed in this article are those of the author and do not necessarily reflect the views, official policy or position of GlobalLinker.
Posted by
Vakilsearch Staff
Greetings! We would love to work with you and your company. We look forward to connecting with business houses and MSME's.
More Articles by this author
Most read this week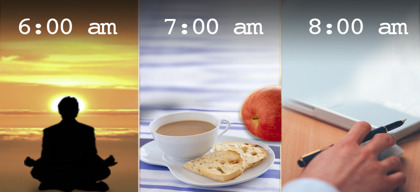 7 Ways Successful People Start their Day
Leadership & Management 11 Aug 2014, 11:27