Corona saviours
Back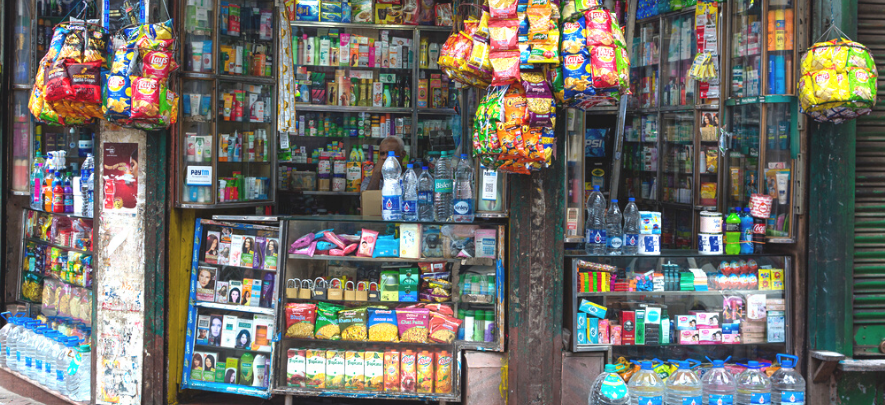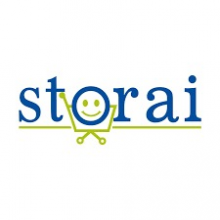 7 Jun 2021, 12:00 — 8 min read
The ubiquitous kirana store has been a part of the Indian retail landscape for several decades. Many have debated on their survival in the face of the growth of the large retail chains in the country. Yet, during the nationwide lockdown in India since March 2020, the queues outside the humble stores could not be missed. Overnight, the kirana store became the lifeline for a large number of Indian customers.
Kirana store owners have had to shoulder the responsibility of meeting the essential needs of thousands of customers despite supply chain challenges risking their own health and safety. Compelled by the situation, they have had to come up with innovative and creative ways of operating stores, procuring and stocking products, and serving customers.
To understand the dynamics of how kirana stores operated during the lockdown, a study was conducted by the students of the PGDM – Retail Management Batch of 2019-21 of the Prin. L.N. Welingkar Institute of Management Development & Research, Mumbai. As the students were based out of their hometowns, it enabled a study which was geographically spread across the country.
The study found that the kirana stores not only serviced consumers during the difficult time but also rose to the occasion to serve them in the best way possible, to the best of their ability. Of the total number surveyed, it was found that 90% functioned 6 days of the week. The only exception being the state government declared weekly holiday. The store owners also confirmed that they saw an exponential surge in their sales, in certain categories like Staples, Personal Care products, Packaged FMCG products as consumers started stocking up on them.
Kirana store owners have had to shoulder the responsibility of meeting the essential needs of thousands of customers despite supply chain challenges. They have had to come up with innovative ways of operating stores, procuring, stocking products, and serving customers.
Key findings
It was found that specific changes were done in merchandising in response to the changing customer demands as follows:
20-30% increase in the stocking of basic staples like rice, wheat, dal, sugar etc. across the country.
Increase in stocking of Biscuits, Breads and Ready to Eat (RTE) products like Cuppa noodles, homemade snacking products. Increase in personal and home care products like sanitizers, detergents, soaps, floor cleaning liquids etc.
Introduction of stocking of local food snacking brands.
Reduction in the stocking of cold drinks and ice-creams as their sales dropped.
Some famous FMCG brands created and supplied newer products once the lockdown started easing down and supply chains recovered.
Impact on merchandising
Store owners realised that they had to be very specific in what they were buying on a day-to-day basis as it had a large impact on their everyday cash flows. The unavailability of credit purchases from distributors made it even more necessary for them to stock the merchandise which had a high sell through rate. FMCG food category companies like Britannia, Amul, and Nestle had products with a high sell through rate in tier 1 and tier 2 cities of the country.
Personal care and home care products saw more comparative sales of local brands which was largely fuelled by the unavailability of national brands. Many national personal care brands also started providing products in smaller pack sizes to cater to the needs of the demand in tier 2 and tier 3 cities.
There was a spurt in demand not only for national brands but also for lesser known local brands especially in case of products like packaged flour. This led many kirana stores to stock almost equal quantities and SKUs of both thereby ensuring a very small margin of error for them and enabling them to match the consumer demands. This in turn meant higher sales and often higher profits. Thus, a marginal change in merchandise created a marginal positive change in the sales for the kirana store, eventually making them thrive due to their smart buying and merchandising methods on an everyday basis.
Kirana Kamaal
Apart from the merchandising, it was necessary to follow social distancing norms as laid down by the Government. This required them to adapt in terms of how to serve the consumers. Some interesting stories came forth. A kirana store based in Lalbaug ,Mumbai was initially strapped for supplies as the normal delivery frequency of every alternate day changed to 10 days. As he had two suppliers, he quickly built up a s system where each supplied goods every fifth day. This enhanced the replenishment rate. He also worked on an advanced booking of products from customers so that when the goods were received, those orders could be despatched first.
Yet another store based out of Lashkar, Gwalior went back to the old 'Parchi' system. This store was operated by the owner and his wife. As customers could not enter the store to enable social distancing, customers were requested to put their shopping list in a box kept outside the store. "Saman ki Parchi par apna naam aur number likhe aur yaha daalein" (Write what you need on a note and drop it in the box). Items were packed as per each parchi, which was stuck on the package with the bill. Customers could collect the package and complete their purchase by leaving the payment inside the box.
In Marady, on the outskirts of the main city of Muvattupuzha, Kerala, a small kirana store experimented with local produce. The nearest wholesale market for the village and the kirana was 5-6 km away. Normally, wholesalers of different products sent trucks with goods to this village to enable a 10-day supply, which stopped during the lockdown. As a consequence, most stores in the area stopped operating.
Unfazed by the challenging situation, this store owner developed a unique system. He asked the wholesaler to notify him upon the arrival of fresh produce like rice, wheat, sugar etc. He would then go down to the wholesale market on his two wheeler and get the supplies personally. He did this at least 2-3 times a week, which helped him keep his inventory up to date. At times, he also brought products at a higher price because there was a demand for it. He however sold the goods at the regular price. All this led to a growth in sales as people from different places started visiting the store for their basic necessities. When the branded FMCG products also stopped reaching the village, he started stocking more local snacking products.
Corona Saviours
Kiranas are often termed as unorganised with no NPS scores or vision-mission statements. However, during the most difficult times, the kiranas were the saviours who went out of their way to serve their customers
Also read: 8 Retail predictions for 2021
To explore business opportunities, link with us by clicking on the 'Invite' button on our eBiz Card.
Image source: shutterstock.com


Article source: STOrai Magazine. Article author Dr Swapna Pradhan is Dean – Academics (Full Time Programs) at Prin. L.N. Welingkar Institute of Management Development & Research, Mumbai. Dr. Pradhan has authored several books and case studies on retail and has presented research papers at msany national and international conferences. She has been awarded the Best Management Teacher award by the Bombay Management Association in 2018.

Disclaimer: The views and opinions expressed in this article are those of the author and do not necessarily reflect the views, official policy or position of GlobalLinker.
Most read this week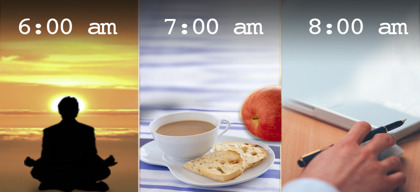 7 Ways Successful People Start their Day
Leadership & Management 11 Aug 2014, 11:27