Enterprise: Svanks Projects
Director: Ms Nitika Basak
Industry: Construction & Real Estate
Year it was established: 2008
Location: Delhi


American architect Louis Kahn once said: Architecture is the thoughtful making of space.


Ms Nitika Basak, principal interior designer and director at Svanks Projects specialises in infusing living spaces with such thoughtfulness and creativity. Ms Nitika has more than a decade of experience in interior and furniture design and along with Mr Saikat Basak, her business and life partner, they run Svanks Projects. They are specialists in the execution of a wide range of project and construction management services. Apart from finishing interiors and furniture, they also undertake complete modification, renovation and makeover of existing houses and structures.


In conversation with GlobalLinker (GL), Ms Nitika shares her business journey.


GL: Tell us about your business.


Nitika: We are an interiors and renovation service organisation, providing end to end customised solutions for homes, offices and construction services too. We are a one-stop solution provider when a person is looking to do up their own house or office space. We offer full interior services from start to finish.


I love my work as it gives me an opportunity to explore my passion and transform my dream designs into reality. I focus on design, while front ending and operations are handled by my partner. This leaves me with the bandwidth to concentrate on design creatives and aesthetics.


Some of our notable projects include the complete renovation of Rajmahal Hotel in Mandi, Himachal Pradesh. The design and execution of co-working office space Execube in Noida was another exciting project. We have also conceptualised and designed an art gallery in Noida.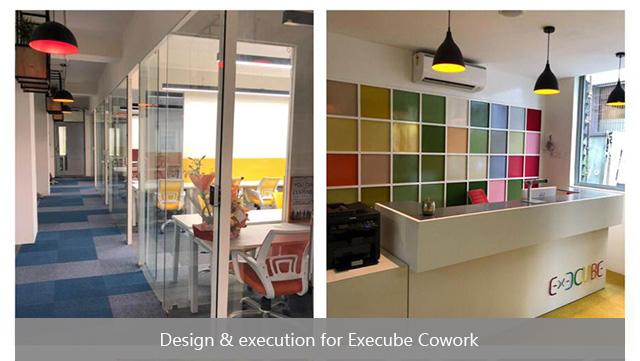 GL: How does your business differentiate itself in the industry?


Nitika: Our USP is giving a personalised touch while doing up a new home or renovating. We get the owner involved, understand their likes, dislikes and requirements and blend it into our concept to give the client a feel that they did up their own space too. It's very important for a client to associate with the space where they are going to live, or work post its completion. We try to make the space a reflection of the client's persona.


For instance, when we were doing the Hotel of the Prince of Mandi, we understood that it had to reflect their royal lineage as their clients relish a royal experience. So, though we made all modern amenities available in the room, however we kept all the designs colonial and heritage to maintain the royal feel and experience of that property.


While doing up his house in Delhi also we divided their home into two sections— one being the guest area where it reflected their royal lineage and the private area modern with straight lines to enjoy daily modern lifestyle in a metro city.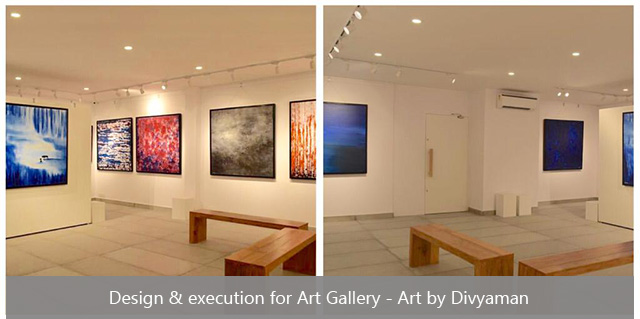 GL: What are challenges for your business to grow bigger, better and faster from here?


Nitika: The biggest challenge is generating awareness of our services which are different from a typical interior design house as we offer it in a boutique manner and not as a firm. We work mostly on word of mouth referrals by clients, hence reach is limited and slow, and continuity gets hampered.


Also read: Manjir Chatterjee, Founder-CEO, Folk
GL: How has GlobalLinker helped your business?


Nitika: GlobalLinker is helping in increasing our reach to the right seekers and spreading awareness about our work beyond Delhi-NCR too. This positions us as an all India provider. We have done several projects out of Delhi too, including hotels in hill stations.


GL: Name three things that have been instrumental to your success?


Nitika: Our existing social network, friend circle, company profile and rich background in the domain of interior design and construction.


Also read: Seema Lal, Fouder, The RedSaffron
GL: What is the next big thing on your business agenda?


Nitika: Our focus is on the inflow of regular work. The COVID-19 outbreak has been a setback to our sector, but we are confident that things will pick up soon.


GL: What advice would you give to a new entrepreneur?


Nitika: Discipline in life and patience in all activities is crucial for an entrepreneur to succeed.


GL: We would love to know the person behind the entrepreneur.


Every day you wake up at - 07:00 a.m.
The first thing you do when you up - 30 minutes daily yoga and workout
Things you do to unwind - Travel/socialise
When you face a big challenge, you - Act with patience
The best piece of advice you've wake ever been given - Never give up
A book every entrepreneur should read - The Secret by Rhonda Byrne


Network with Nitika Basak by clicking on the 'Connect' button on her profile.


Disclaimer: This article is based solely on the inputs shared by the featured member. GlobalLinker does not necessarily endorse the views, opinions & facts stated by the member.
Posted by
Supriya Mathur
As part of the editorial team on GlobalLinker, I shine the spotlight on business owners who are doing exciting and innovative work by featuring them as part of our 'SME...